What is the GMCVB?
Metropolis is a unique community in that we have a successful Convention & Visitor's Bureau here complimenting the efforts of both the city and the Chamber of Commerce.  One of the most asked questions is, "Well, what does the CVB do?".  Trish Steckenrider, Director of the Greater Metropolis Convention & Visitor's Bureau is a guest contributor to our newsletter to help everyone understand how the CVB operates, it's goals and responsibilities.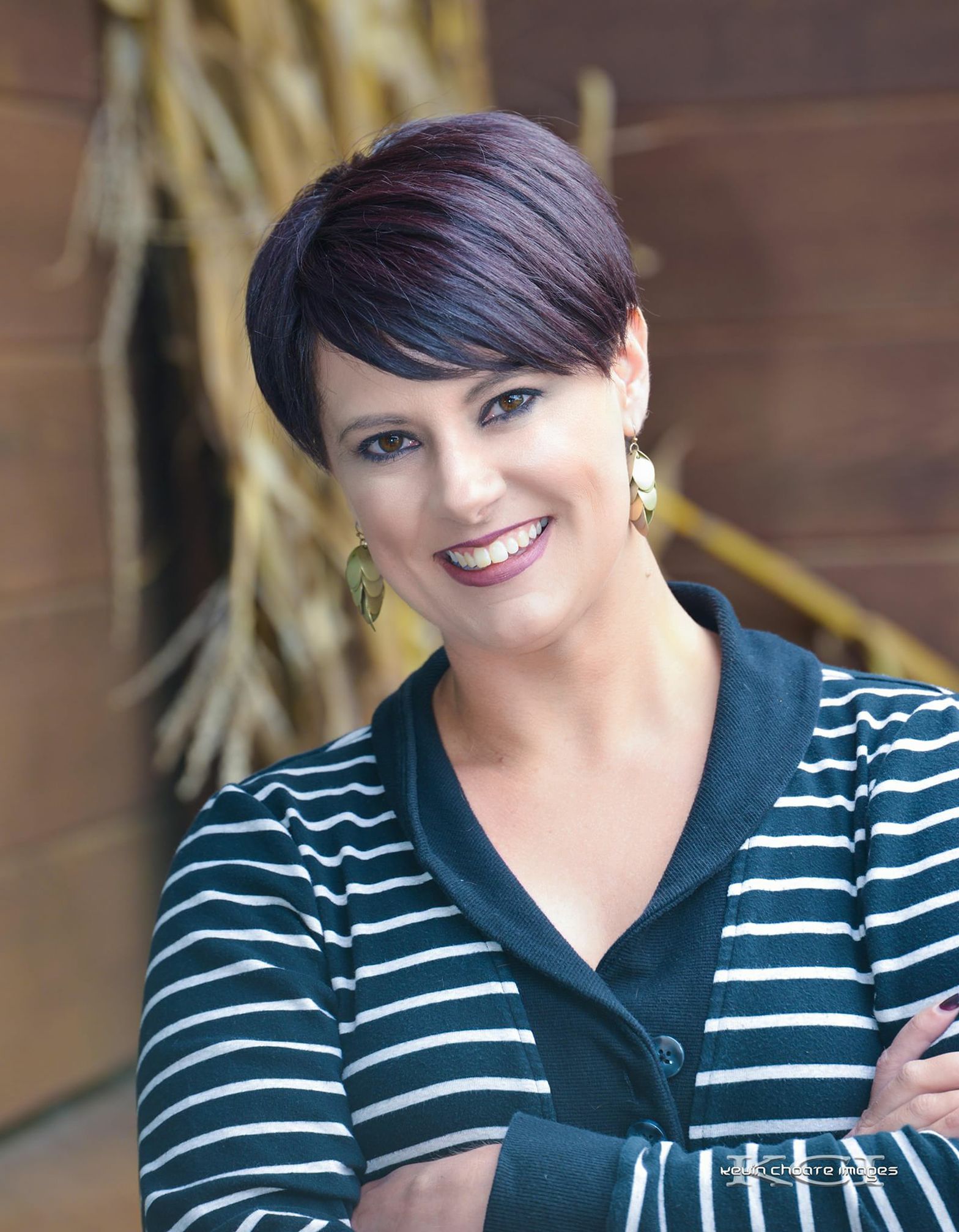 "GMCVB, this is Trish."  That is the standard answer you get when you call 618-524-5025.  This is usually followed by someone on the other end of the line saying, "What is this?"  "Is this the tourism?" or "Do you have information about insert upcoming event here?"  And inevitably you get "Wow, that is a lot of letters."   Yes, that is a lot of letters, but it is shorter than saying Greater Metropolis Convention & Visitors Bureau.  That always brings a few new questions, but essentially the same ones are asked.  That begs the question, what is a CVB?  Why do we exist?   What do we do for Metropolis?  Keep reading.  I hope to answer those for you.
What is a CVB? 
Convention & Visitors Bureau, Destination Marketing Organization, travel bureaus, visitors' bureaus, tourism bureaus, travel and tourism bureaus……all are synonymous in the travel and tourism industry.  The GMCVB adopted the term Convention & Visitors Bureau simply because that is the most common term used in the industry for what the organization does.  In Metropolis, however, the term Destination Marketing Organization is more suitable for Metropolis as we have little to no convention space.  No matter the name, the goal of these not-for-profit organizations is to offer great services to the traveling public and journalists.
A CVB is a DMO; meaning a Destination Marketing Organization.  Most CVB's are not-for-profit organizations that work independently under the direction of a board of directors.  The mission of the CVB is the promotion of visitor and business travel, which generates overnight lodging for a destination.  The CVB is directly responsible for the travel and tourism "product awareness" to visitors.  Millions of direct and indirect revenues and taxes are generated into the state and local economy due to the marketing efforts by the GMCVB.
How is the GMCVB Funded?
The GMCVB is funded through an ordinance with the City of Metropolis allocating 95% of the Hotel/Motel Tax to the operation and marketing budget of the CVB.  The remaining 5% is used for administrative purposes associated with tourism in Metropolis such as hotel revenue audits or research and development needs.  This is industry standard, as lodging taxes have a statute of how lodging taxes can and cannot be spent.  Because the money comes from visitors staying in the community/state it is to be used to regenerate that fund and produce more overnight stays in that area. That is why one of the primary missions of a CVB is to generate overnight stays in a community.   The GMCVB also submits for grant funding through the State of IL when it is available to try to extend our marketing and development dollars.   Some CVBs operate on a membership model, however, the GMCVB does not.  We believe that with our underlying mission being Destination Marketing we must market all the assets Metropolis has in an unbiased manner, to potential visitors in order to properly bring awareness and attract people to our community.
How Does a CVB Work?
A CVB develops and implements marketing initiatives to attract visitors to a destination.  That is exactly what the GMCVB does.  We do it through several avenues that are typical of destination marketing.  We are members of trade associations and attend their marketplaces.  We utilize a large mix of advertising through print, digital, radio, and television.  We design and distribute promotional and collateral material and attend hospitality conferences and functions. One comment we hear is "I don't see any marketing here." There is a reason for that.  The target decision maker of our initiatives is usually not a local resident.  The rule of thumb is to attract the overnight visitor, marketing needs to be done at least 150 miles away from the destination.  Think of place 50 miles from Metropolis, would you spend the night in Marion, IL?  Typically, not.  Now think of place 100 miles away.  Would you spend the night if you are going to the mall in Clarksville, TN? Probably not.  Now think of going to St. Louis or Nashville.  That is at the 150 Mile mark.  You are a little more likely to stay overnight in those places.  I know it all depends on why are going to those places, but that is just an example of mileage and why locals don't see an abundance of destination marketing here.  We are inviting guests to come spend the night at "our house."  Typically, unless you are 8, you don't invite your next-door neighbor over to spend the night.  We are inviting and informing guests from outside the area to come stay with us.
The GMCVB has 4 primary responsibilities like all other CVBs have.
To encourage tourist to visit and enjoy historic, cultural and recreational opportunities the destination offers.
To represent Metropolis and help the long-term development of the community through a travel and tourism strategy
To serve as Metropolis' marketing agency by promoting the city's assets to visitors with the objective of increasing the economic impact to the local economy via people visiting, spending money and leaving the community intact
To encourage groups to hold meetings, conventions, events, and tradeshows in Metropolis and to assist those groups with meeting/event preparations and while their meeting/event is in progress.
That last one is a little trickier for us as we have little to no event space, but we do still encourage meetings and events.  A CVB does not actually organize meetings/conventions/events.  It does, however, help planners and visitors learn about the destination and area attractions and make the best possible use of all the services and facilities the destination has to offer.
How can you use the GMCVB?
If you are a visitor we are your key to Metropolis.  We are the unbiased resource for event planners, meeting planners, tour operators and visitors.  We provide advice and information to all of these people as well as the media.  We offer local insights, visitor guides, and event calendars.  When you are traveling always look for a CVB to get the best advice and unbiased information on the destination you are planning to visit.  For the local community, we provide information about travel trends to our businesses and stakeholders.  We provide industry education and are the arm that continues to bring legislative awareness to the community regarding tourism.  When all of this happens travel and tourism enhance the quality of life for the local community by providing jobs, providing tax dollars for the improvement of services and infrastructure, and attracting facilities like restaurants, shops, events, and cultural and sporting venues that cater to both visitors and locals.
The GMCVB is working hard to make this happen for Metropolis.   As always if you need to know anything about Metropolis Tourism,  just give us a call…..you will hear "GMCVB, This is Trish."
Thank you to Trish for her insight.  For more information, please visit: http://metropolistourism.com/